About the Novel

In the fight against terrorism, there is a thin line between what is criminal and what is necessary. After discovering through clandestine informants that a group of domestic extremists is attempting to use West Point as a training ground for its future leaders, the Army fights back. To do so, the academy recruits an unlikely heroine; a shy but strong-willed female cadet named Casey Sullivan. Throughout the operation, Casey negotiates an ethical minefield between the high standards of the West Point Honor Code, her personal Christian convictions, and serving undercover in the morally ambiguous world of intelligence operations. Under the tutelage of Myra Washington (a West Point Tactical Officer), Casey assists the US Intelligence Community and the Israeli Mossad in their race to stop the extremists.

Guardians of Honor takes the reader on a walk down the moral tightrope between honorable service to the nation and the tragedy of losing one's moral compass for all the right reasons. The fictional series is unique because it is the first to explore the US Military Academy through the eyes of the female cadets and officers serving there, and because its' underlying Christian message of hope is a positive one. Guardians of Honor: The Plebes is the first book in this groundbreaking trilogy.

About the Author

John E. Bandy, Jr. lives quietly with his family in historic Fredericksburg, VA. In addition to writing and sightseeing, he enjoys taking walks with his German Shepherd Marti and playing with his precocious Tortoise-shell cat Skoshi. John is a former naval officer, and is a graduate of York High School, the College of William and Mary, and Old Dominion University, in Hampton Roads Virginia. He is an avid reader and loves historical research; skills honed during his graduate school years while working for the Colonial Williamsburg Foundation. John is a life long Christian and hopes to create novels that are interesting, exciting, and family-friendly.

Photo credit: West Point Cadet Chapel photo by Eduard Fàbregas Català

Recent Events: Author Book Signing - Fredericksburg, VA - Nov. 30, 2013
Frontlines of Freedom Radio Talk Show Interview Jan. 15, 2014
Author Book Signing - Washington, DC - Feb. 22, 2014

Upcoming Events: TBD

Book available on: Kindle, Amazon.com, Nook, Barnes and Noble.com,
shop.cbn.com, bookstore.westbowpress.com, and at local retailers.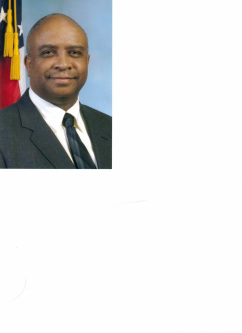 AUTHOR's GUIDING PRINCIPLES

"The fear of the Lord is the beginning of knowledge." Proverbs1:7

"...The weapons of our warfare are not of the flesh, but divinely powerful for the destruction of fortresses."

2 COR 10:4



---